I WILL SUPPORT YOU AND TOGETHER....
....we'll create a personalized and sustainable diet and lifestyle program for you so that you can live your best life in the healthiest way.
Are you ready for your transformation?
Schedule a free Discovery Call with me and let's chat to see how I can best support you.
In my 30s, I was blessed to be body confident. I learned how to - and genuinely enjoyed - taking care of myself. I enjoyed wine, good food, coffee, carbs and sweet treats. I wasn't too strict with what I ate and felt balanced overall.
Then came my forties.
All of a sudden, I felt bloated all the time. My periods were erratic and really heavy. My ability to have a good night's sleep deteriorated. I couldn't tolerate caffeine, my weight kept creeping up, and despite a really strict diet and more intense workouts, I lost muscle tone and overall strength.
Nothing I did made me feel better. I even tried a LCHF (low carb high fat) diet and instead of losing my belly fat, it increased.
I felt like my body was betraying me. I didn't feel like myself, my clothes didn't fit anymore and I got really frustrated. I had no explanation for my lack of control over what was happening to my physical body, and my self confidence took a serious hit.
And I was already a Health Coach!!! I knew how to research and try to find solutions. I went down the rabbit hole of analysing hormone related books, podcasts and social media posts.
None of the advice worked for me.
I was frustrated and miserable for almost three years. Then I read something that changed everything:
"You can't heal a body you hate."
That hit home - because in those years of transforming, losing control, and feeling betrayed, the truth was I had stopped enjoying my body. I saw it as something to change, fix, erase, ignore. My forties brought with them new circumstances, new hormones - and without realizing it, I had abandoned the essential elements of my past healthy relationship with myself.
I think it's important to share this because even for women who have done the work to have healthy bodies, and healthy relationships with their bodies - when we hit perimenopause, it's easy to lose what we've built. And if we're unprepared, feel alone, or don't have support, then the changes that happen to us in our forties challenge - or even completely arrest - our ability to accept, flow, and enjoy the most basic aspects of our lives.
I called truce on my body.
Phew, what a relief. I found a balance of food and exercise that worked for me. I found my own way amidst a world of conflicting, restricting and confusing diet and exercise advise. My new gentler approach to self care includes yoga instead of intense HIIT sessions. I eat moderate carbs when I feel like my body needs them. I found more balance with less sugar, alcohol, caffeine and more sleep, rest, meditation, and nature walks.
Another thing I really focus on is joy. This was a major ingredient that was missing in my life. I feel the joy of simply being me.
My coaching practice has evolved so much due to my own experience and of course I want to share my insights and all the tools I used to get myself back on track. I've created a signature three month program that will guide you, step by step, and leave you feeling reconnected, happier and more fulfilled, physically and emotionally. My mission is to support other women to experience the same joy and body love that I've rediscovered.
Let's ditch the status quo of aging and instead connect to our sovereignty and innate beauty. Let's age on our terms. You with me?
I'm here to support you and show you how to not only survive the hormonal shifts you are experiencing, but how to THRIVE!
Without
omitting whole food groups

intense exercise routines

heaps of supplements
I'm on a mission to rebrand perimenopause and inspire you to step into your innate sovereignty. This time in your life is the beginning of a beautiful new chapter, not the end.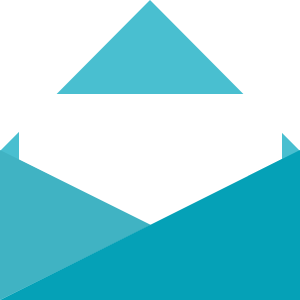 Receive regular emails created to support your well-being and
be the first to know about upcoming Yoga Retreats.